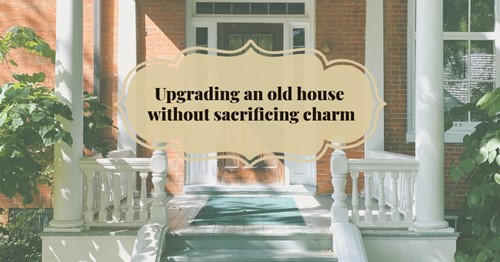 Old houses have an allure to them that many newer models may be missing, unless specifically built to model an older home. Whether it's the nostalgia from your family home, you're a history buff with a dream of living in a historic district or you're simply one of many old house enthusiasts, old homes have a pull that seldom goes unnoticed.
And let's say you get you find your dream home, make an offer, and actually get to live in the house you've always wanted. Are there any other steps to living on the property where the home sits? What about old house restoration? What about room expansion? What about smaller projects that could benefit both your life and your home site?
Here are three smaller projects that can be done around an old house and older property to enrich your lifestyle and maintain your old house's allure.
Add foliage
A benefit of having an old home is its aesthetic. However, that aesthetic can be threatened by things such as decrepit trees, blank places where flora once stood or any or the hundreds of thousands of combinations associated with decreased curb appeal. But fret not. There's a fairly simple solution: add more foliage.
Trees such as evergreens, oaks (depending on your location) and willows can bring an added level of allure to your home. These trees are also fairly easy to care for, and bring an enticing nostalgia to the property.
Swap out your windows & doors
Old houses, while boasting excellent and often Herculean structures, tend to have one correlating flaw across the board: energy efficiency leaks. These leaks are often due to warped doors or windows still hanging in their original framework.
For doors, try adding an energy-efficient style - like fiberglass or vinyl. When hanging new windows, opt for double panes, since they can save anywhere from 18% to 24% on your utilities.
Update old house features
Old houses often come with old features, like dumbwaiters, narrow staircases or now-decorative fireplaces. While some of these items may hold a host of charm, some can be updated, cleaned or put back into use after a thorough inspection.
Electrical systems and plumbing should be taken care of first, especially if there's an issue as noted by a professional. However, updating insulation behind walls, adding a more energy-efficient wall surface or even repurposing old laundry chutes can not only capitalize on your home's character, but help you save a little extra in the long run.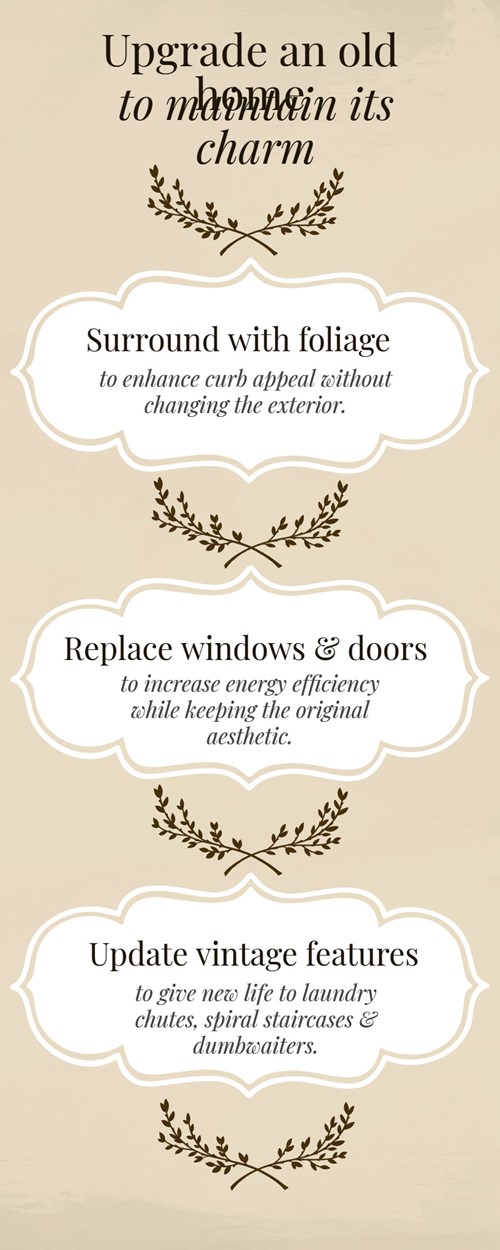 Whether you're purchasing an older house to flip or live in for years to come, updating some of the older features can maintain the appeal of the home without causing you headaches down the road.